CANNATRON BLOG

New Slugger Dabbin Dugout Colors Have Arrived at Cannatron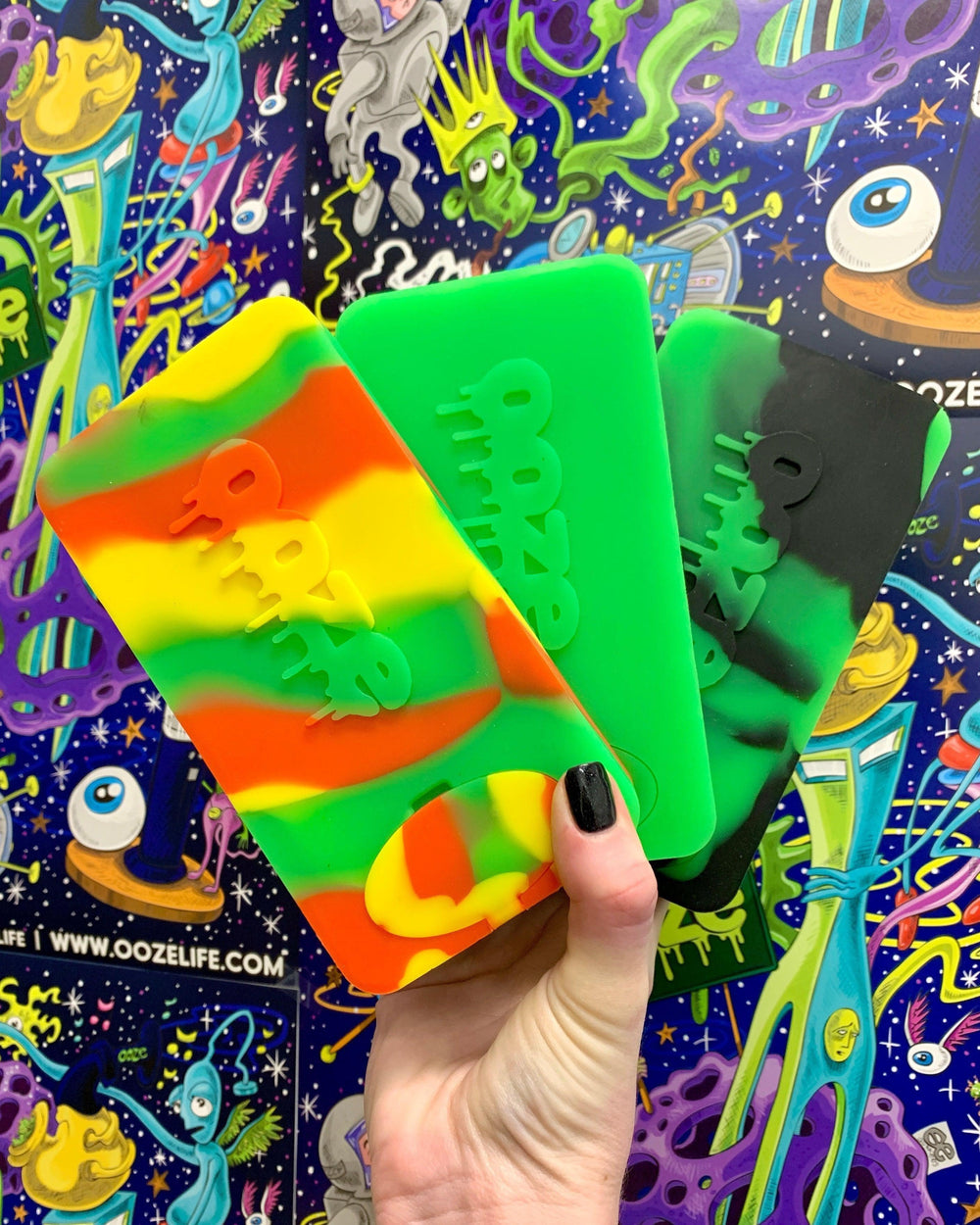 Up to bat at Ooze is the Slugger Dabbin Dugout. Now available in three new colors that will definitely hit a home run with all of your smoke shop customers.                
The Slugger is a travel kit for concentrate enthusiasts and is a first-of-its-kind product, meaning there are no other dab dugouts like it available -- an extra appealing feature for your customers.
About the Ooze Slugger Dabbin Dugout
The Slugger kit includes five key features: a silicone nectar collector, a glass nail, a titanium nail, a glass bowl, and 4 wax storage compartments. 
Unlike most nectar collector pieces, the Slugger offers a glass nail and a titanium nail so your customers are able to swap between them depending on their preference. The glass bowl insert used to dab out is also removable and easy to clean, while the 4 wax storage compartments mean they don't have to carry around multiple silicone concentrate containers.      
All Slugger kits come in one box-shaped silicone body, also known as "the dugout", which offers a convenient way to keep everything in one place. The Slugger is travel-sized and perfect for anyone on the go who is just looking for a nice clean dab. Not only that, but it has everything your customers need to sesh in style. The only thing they'll need to bring is a torch (or torch lighter) to heat up the nail -- something you can stock on the shelves nearby. 
The Slugger Kit is easy to display
The Slugger kit is a fun and easy piece to display. They come packaged in a cardboard box, making it easy to stack and take out/put back in the box for showcases or demos if you need to.  
You can even stack up all of the colors (now a total of 6) in a tower with one out on display or make creative patterns. There are a lot of possibilities for displaying the Slugger because they are made of silicone and are impossible to break, so they don't need to be stored in a glass case. 
All new Ooze Slugger Dabbin Dugout colors
Previously only offered in black, teal and black/red, we are introducing 3 new colors for our Slugger Dabbin Dugout silicone nectar collector kit. Now available in green, green/black, and rasta tie dye so you can offer your customers more options to choose from. 
Offer the Slugger Dabbin Dugout's all new colors to the concentrate customers at your shop. It is the perfect piece they need to keep set up clean, easy and out of sight and it will look great on display on your shelves.