CANNATRON BLOG

Top Uses for CBD Your Customers Need to Know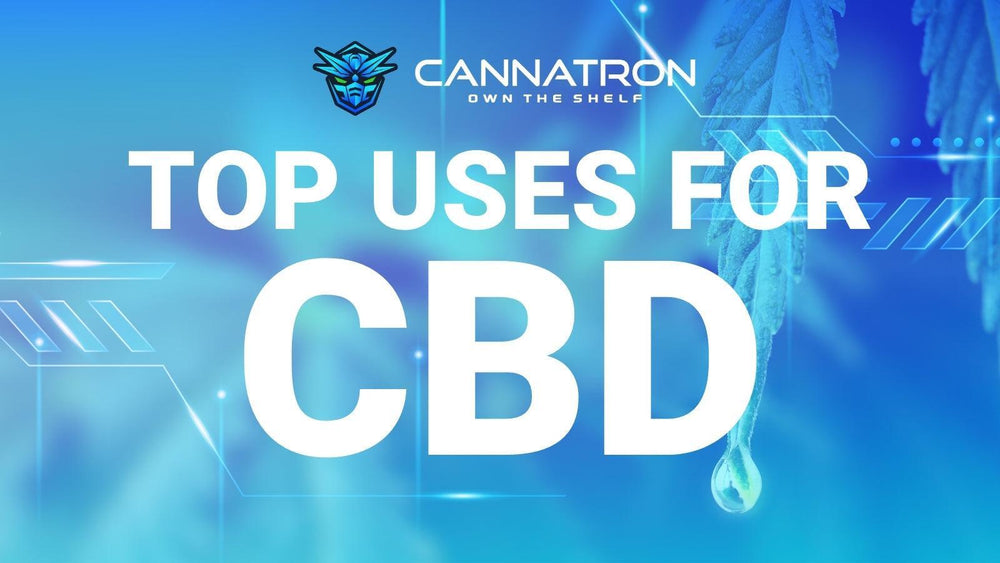 Did you know we also stock various CBD products for your customers? While CBD is everywhere right now -- markets, local shops, pet stores etc. -- that can be a good or a bad thing. 
When it comes to things like CBD, it's important to buy from a trusted source and know your facts. Here are the top uses for CBD and information your customers need to know.      
About CBD 
CBD, also known as cannabidiol, is a naturally occurring compound found in the resinous flower of cannabis. CBD, unlike THC (tetrahydrocannabinol), is the non-intoxicating part of the plant and has been tested for therapeutic uses.  
CBD is available in many forms, including oil, lotions, cartridges, bath bombs, gels, edibles, capsules, and more.  
Top uses of CBD 
According to Project CBD, With its low-risk profile, many people are using CBD as an alternative to pharmaceuticals with harsh side effects, as well as an add-on therapy to their existing treatment plans.
There are many therapeutic uses for CBD that have been tested and confirmed by doctors around the world. In fact, CBD has real, beneficial uses like for epilepsy. The first FDA-approved CBD drug, Epidiolex, became available in 2018.      
Other uses for CBD:
Anxiety and depression

Insomnia 

Chronic pain and inflammation
CBD has several other medical benefits for heart health, cancer treatments, and more.  
*Disclaimer: We are not medical professionals. This is not to be taken as medical advice. If you or your customers are seeking advice, please see a doctor or a medical professional.  
Pro Tip: Remember, while CBD is not a cure all, it doesn't mean that it's a snake oil phenomenon. While there is some research to support these claims, most information tends to come from personal experiences and brands making claims. Make sure your customers know what they're getting! 
Is CBD legal? 
With so many changes in this industry, it can be hard to keep up with laws and regulations. To put it simply: yes, CBD is legal. 
CBD products derived from hemp with less than 0.3 percent THC are legal on the federal level, however they are still illegal under some state laws. Marijuana-derived CBD products derived from marijuana are illegal on the federal level, but are legal under some state laws. You can check your state's laws here.        
CBD brands available at Ooze 
We have a ton of CBD brands with a variety of CBD products available.  
At Ooze, we stand by everything we sell, and we want to take all the guesswork out of your hands. Lucky for you, we've found trusted CBD brands with high-quality products that work as they're advertised so you know what you're selling to your customers and they can make a confident purchase.        
From oils and lotions to cartridges and capsules, shop our collection of CBD products

 
here
 

so your customers can find something that works for them.